Company Background
Columbarium Stone benefits from over 40 years of experience in memorial stonework. This experience sets us in an ideal position to provide a comprehensive and knowledgeable service sympathetic specifically to individual local requirements.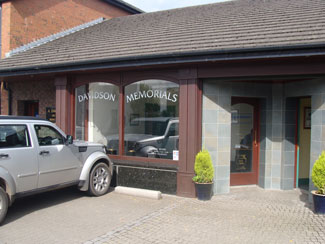 Columbarium Stone
Trench House, 29 Trench-hill Road, Ballyeaston Village, Ballyclare, County Antrim, Northern Ireland BT39 9SJ
The term comes from the Latin columba (dove) and originally referred to compartmentalized housing for doves.
Today's columbaria can be either free standing units, or part of a mausoleum or another building.